Support
So, You Want to Be on the Hotline Committee?
… Well, we'd love to have you!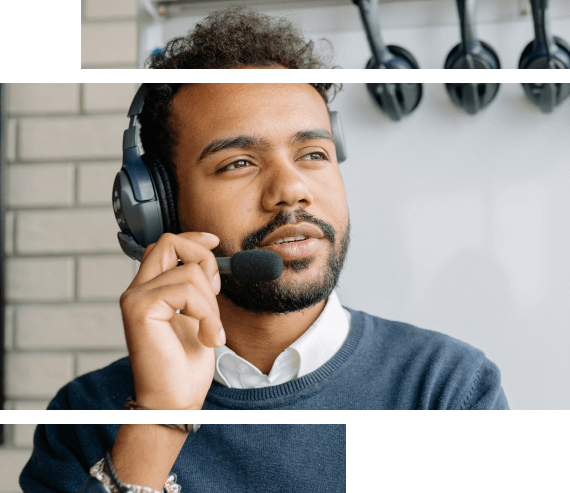 What is the SFV AA Hotline?
Simply put, we, along with Central Office/Intergroup during normal business hours, ensure that there is a live person answering the Alcoholics Anonymous Hotline Phone 24 x 7 x 365. Our goal is to be available whenever the Newcomer reaches out their hand. We strive to have the hand of AA always be there! And frankly, we can't imagine a more important service commitment in town.
What Will I Be Doing?
Honestly, not much! But even your small commitment has a huge impact to the AA community of SFV. We've got several ways you can get your sponsor off your back and get a meaningful commitment that will get you deeply involved in Service!
First off, we're always looking for shift Volunteers to answer the phones at Central Office from 9:00 A.M. to 9:00 P.M. Monday thru Thursday. On Friday from 5:00 P.M. thru 9:00 A.M. Saturday and Sunday, calls are routed to your home or cell number. When Central Office is closed on the weekend, all calls are routed directly to either your home phone or cell phone. The commitment itself is once-per-month and is for a set period of time (our phone shifts are 4 hours starting at 5:00 P.M. – 9:00 AM and with some additional available shifts on the weekends).
The good news is, you can still work as a Volunteer, even if you can't commit to the same shift every month – we always need back-ups, for when one of our regulars can't work their shift! All we ask of the Volunteers/Back-Ups is that you keep yourself available for the duration of your shift, that you try to stay in a place where you can hear and be heard on the phone, that you make sure you get an updated meeting schedule and 12th step List from a staff member and that you STAY SOBER!
You must have at least one year of sobriety to answer the phones and it is recommended that you have a good knowledge of the SFV and surrounding areas, that you're working the 12 Steps with a sponsor and that you've got some good sobriety under your belt. A staff member will train and vet you before you take your first call, so there's no worries. You'll be a pro!